Nosh
Whatever the flavor, we've got your cravings covered. Whether it's coffee at daybreak (essential), complimentary wine hour by the firepit, or cookies and milk before bedtime. Nosh at Laguna Beach House and get ready for that sweet Laguna Beach surf.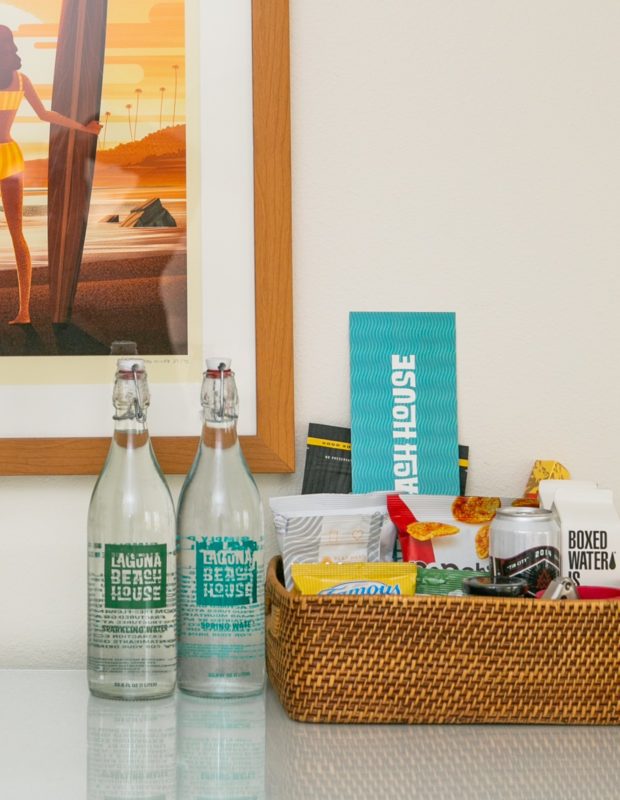 Laguna's Best Mini Bar
A variety of local snacks and beverages in the comfort of your guest room.
V
i
e
w
M
e
n
u
V
i
e
w
M
e
n
u
They offer free wine at the lobby and later in the evening, recently baked cookies. In the morning they have coffee and a large variety of teas.